Sell My House
St. Louis Area
Sell My House Menu G function myFunction() { var x = document.getElementById("myDIV"); if (x.style.display === "block") { x.style.display = "none"; } else { x.style.display = "block"; } }
Sell My House St Louis
Do you need to "sell your house" in St Louis, MO? Robang Properties is a cash home buyer for the Greater St Louis area for many different properties including houses, estates, commercial properties and undeveloped land. When we tell you we want to give you cash for your house, we mean it. There is no project too big or small for Robang Properties! We've been buying and repairing St Louis homes and properties since 1999.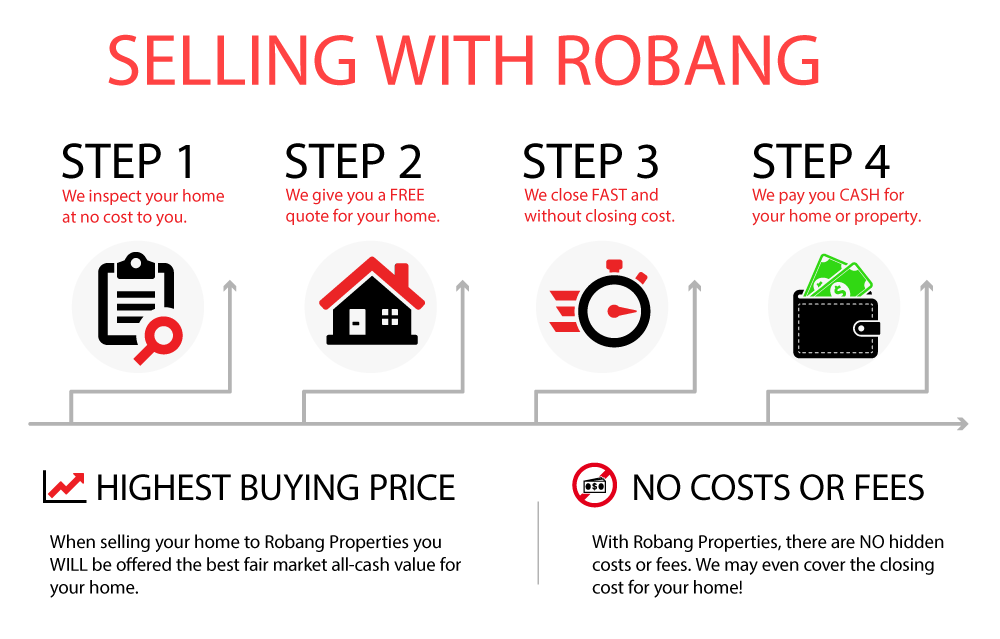 Here at Robang Properties, we are St Louis cash home buyers who will make you an offer on your current home as-is. When you want to sell your home fast, Robang Properties will come and assess your property and provide you with the best fair market cash offer and we'll do it all for free with no obligation to you! If you decide to accept our all-cash offer for your home or property, Robang Properties will set up a quick closing, that can take place in as little as 14 days!
Whether your home has been on the market for quite some time or you're looking to sell your home fast, the professionals at Robang Properties are here to help. Contact us today for your free consultation.
We buy homes in the Greater St Louis areas including:

Robang Properties is an accredited property buying business. Click below to see our BBB page.

For Full Service Real Estate or Additional Listings, Please Visit Our Sister Company: RobangRealty.com
Sell Your House
Sell Your Home Fast, With No Closing Cost!
Robang Properties, LLC makes selling your home incredibly easy, there is no project too big or too small. Give us a call today at 314-648-3499 or fill out our contact form online to give us some basic information about your home.
To learn more about our services we offer, please visit our About Us page.
For investors: get updates about properties in your area and stay up to date! Click the link below to get started.